Concrete Driveway RI
If you have a residential driveway that needs to be replaced or installed for the first time, we can provide you with an exceptional stamped concrete driveway. If you choose to install a traditional look driveway with broom brushed finish, we can assist you on your next project as well. Our team has years of experience on the concrete industry working on both commercial and residential cement concrete project.
We provide a remarkable service and fully stand behind the quality of our work. We are blessed to have such a talented group of crew members who take great pride in their work.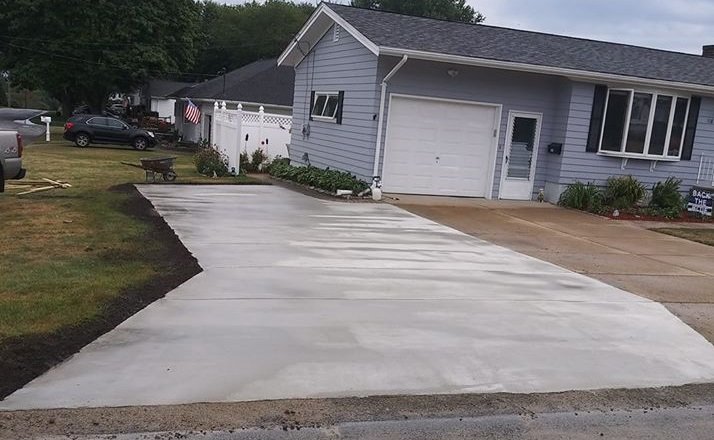 If you are in need of having a new concrete driveway installed, be sure to give our team a call today. We do great work at a great price!
Call Us Today At
401-371-3442
Get A FREE Estimate Today!
Residential Cement Concrete Driveway RI
If you are looking for an experienced cement concrete contractor to handle your next residential project, we stand ready to assist you. Our team specializes on various cement concrete installations and we will certainly meet all of your expectations. We provide quality concrete service at a very affordable price!